606-923-0226

Grigsbyoutdoor@gmail.com

thekypenlady@gmail.com

Grayson, KY 41143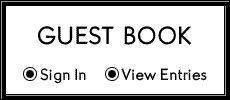 Would you like to Advertise with us? Contact us with your website and business and we will gladly promote you!








Double click here to add text.

PAST EVENTS

Stay tuned for upcoming events

Sadly, due to COVID19 and changes in our family,  we are no longer renting kayaks.  We still do organize local kayak truips and hikes, and will always promote area activities and attractions, we are just no longer able to do so for business at this time. Wellness services are still offered by appointment with Amanda Grigsby  and some products are still available for sale.  Follow our facebook page for planned outings and paddles. These trips will be at your own risk and will be BYOK and/or gear. Let us know if you have questions. GOA will hold no liability.  We love our community and have greatly appreciated all support over the years!